Industrial Design
Industrial Design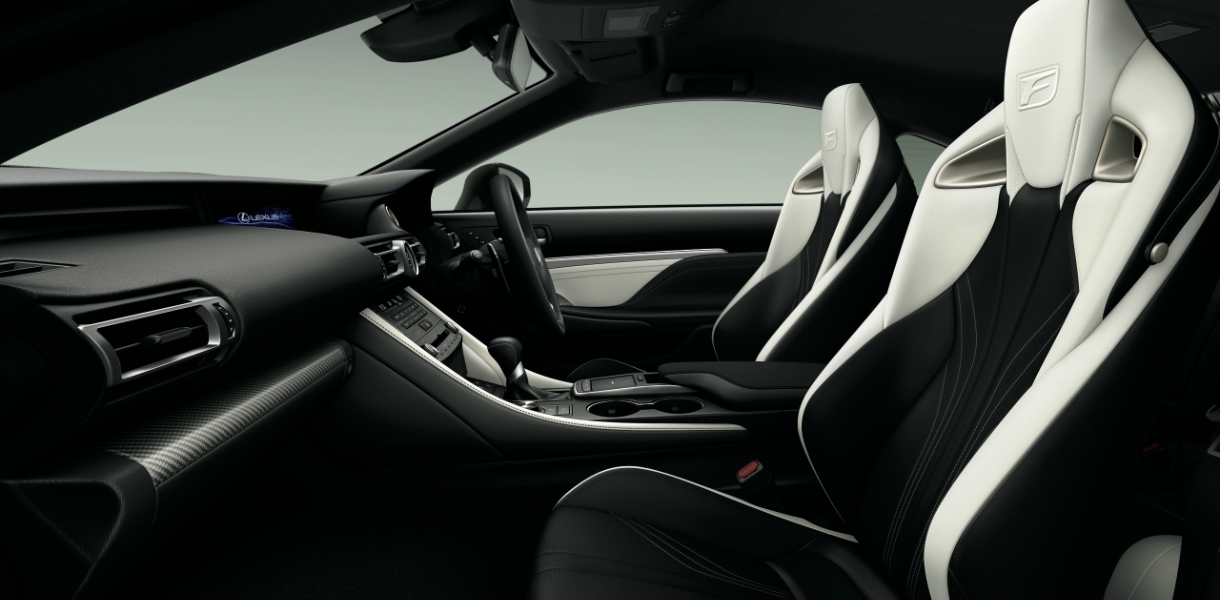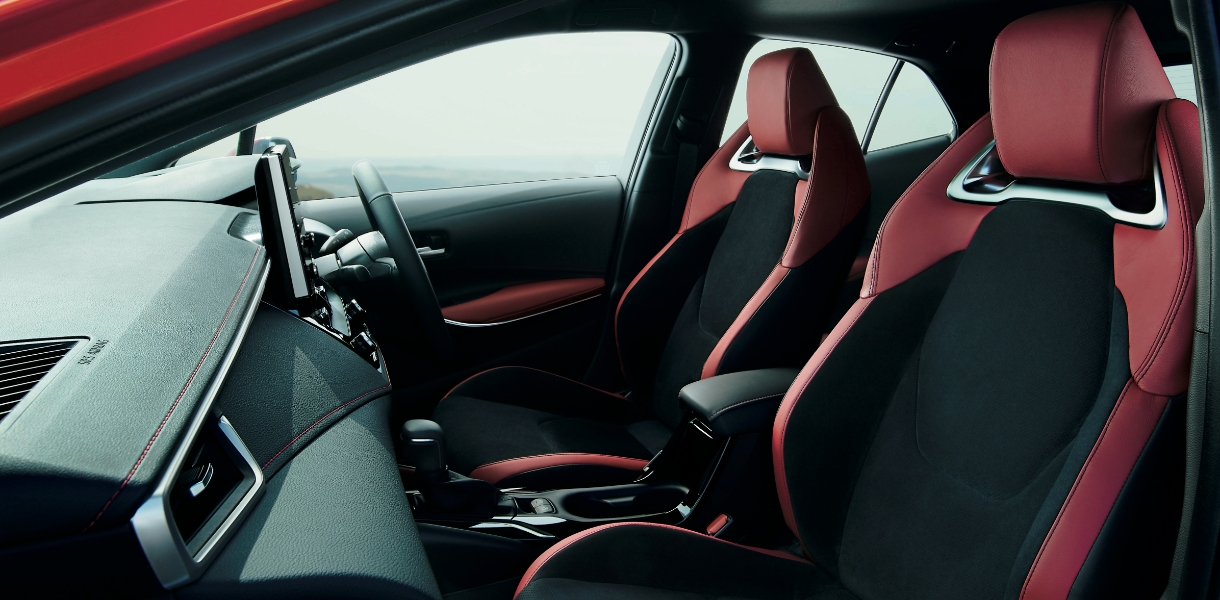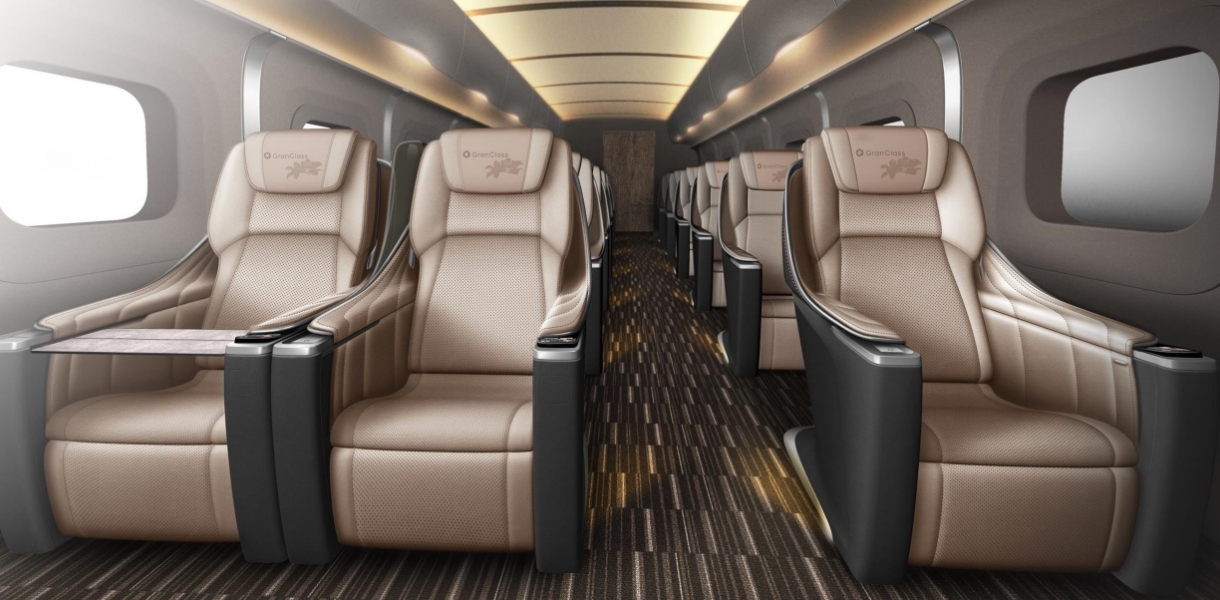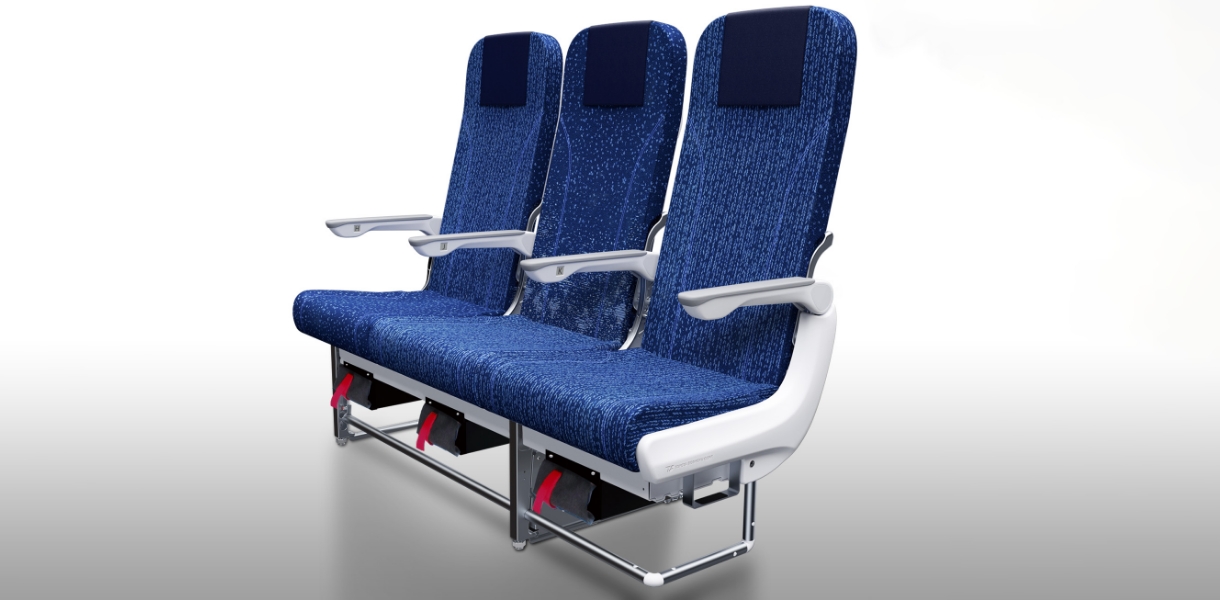 The industrial design studios at Toyota Boshoku are designing creative interior space solutions for various mobility such as automobiles, railways, and aircraft. From the designing of seats and interior trims of Toyota and Lexus production models to the designing of concept vehicles to demonstrate our vision for the future, we continue to create new innovative designs for our customers of today and tomorrow.
Capability
Production Design
Designing interior solution for production vehicles, such as seats and interior trims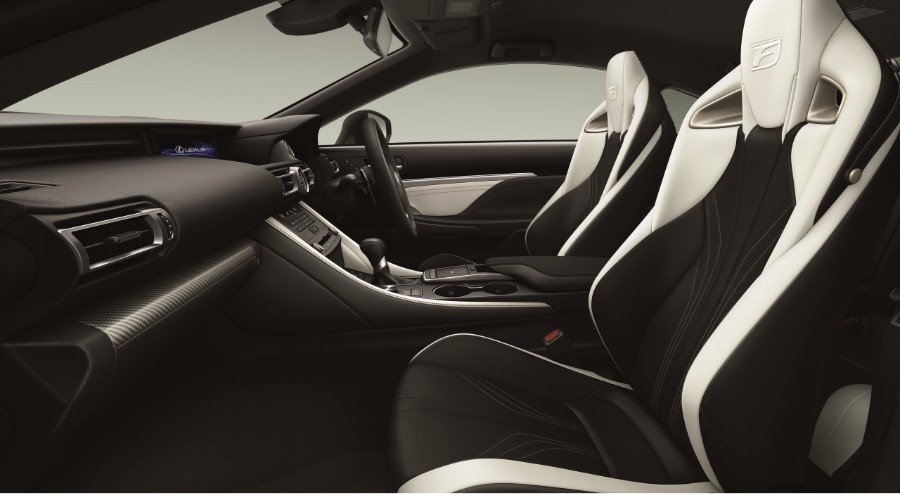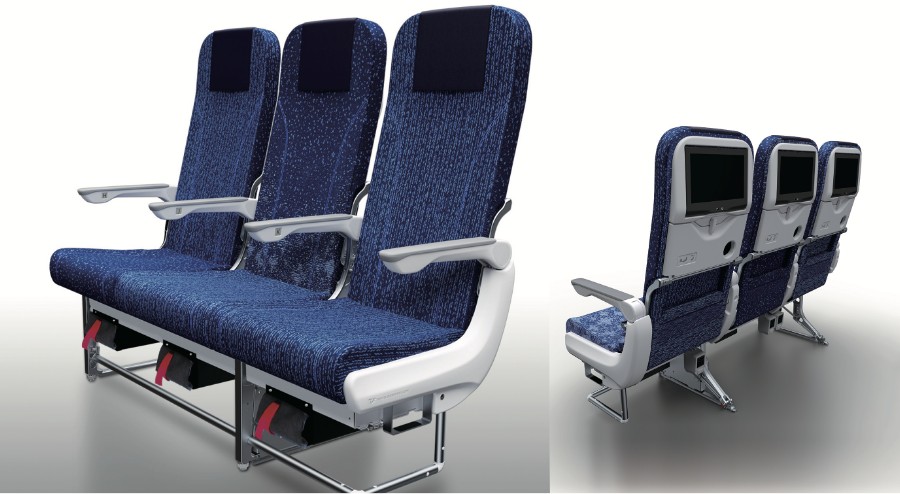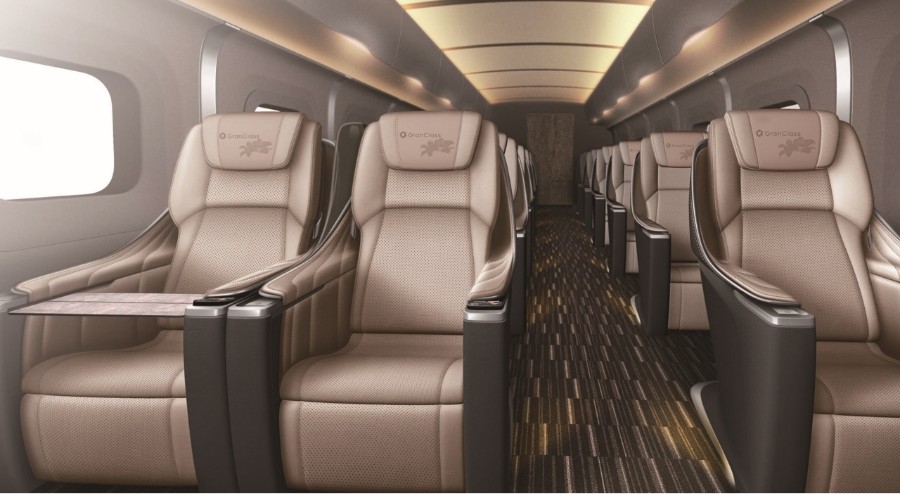 Advanced Design
Realizing new values with eyes on the future society, including the interior design development of concept vehicles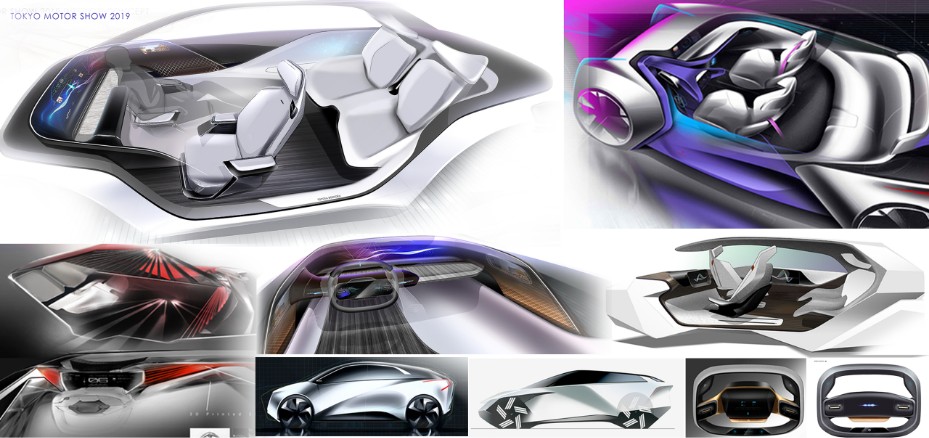 CMF Design(*)
Designing color, material, and finish solutions which are pleasing to the consumer's sight and touch
*

CMF: Color, Material and Finish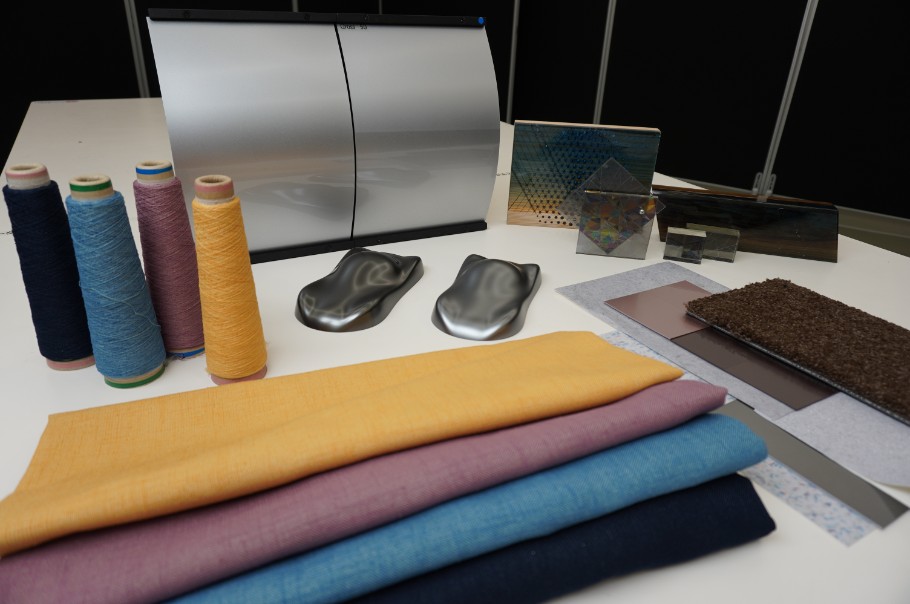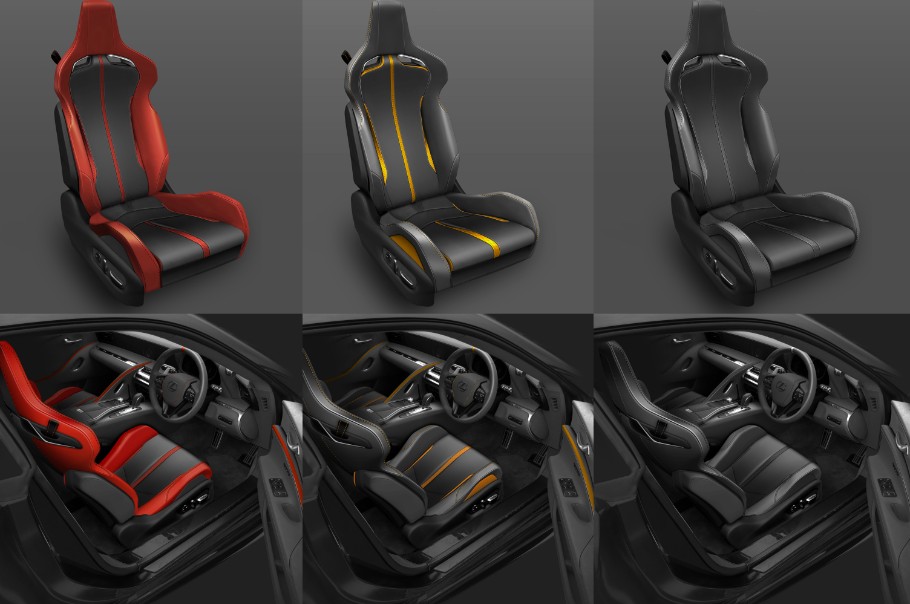 Visualization
Visualization of the ideas and shapes which designers imagined onto the digital space with the latest 3D tools and assets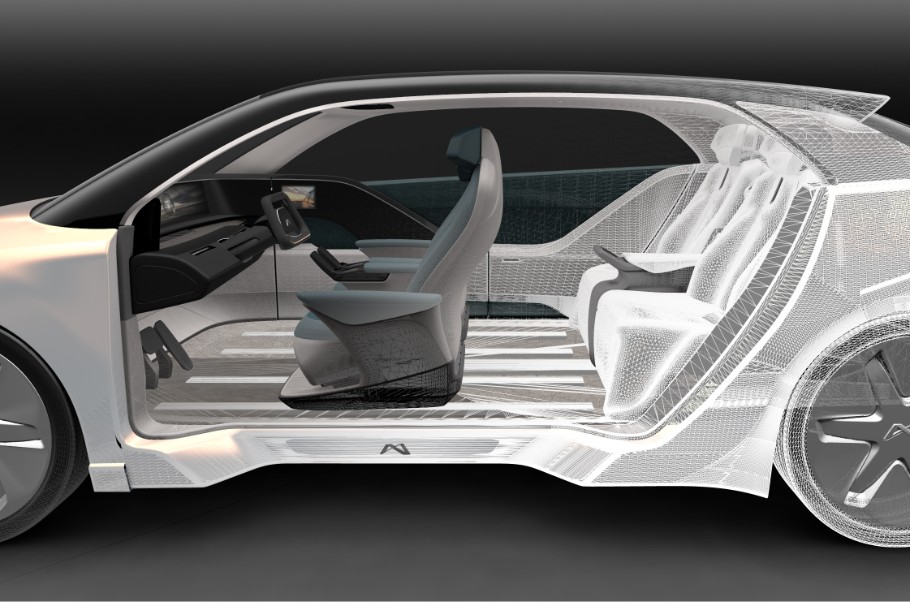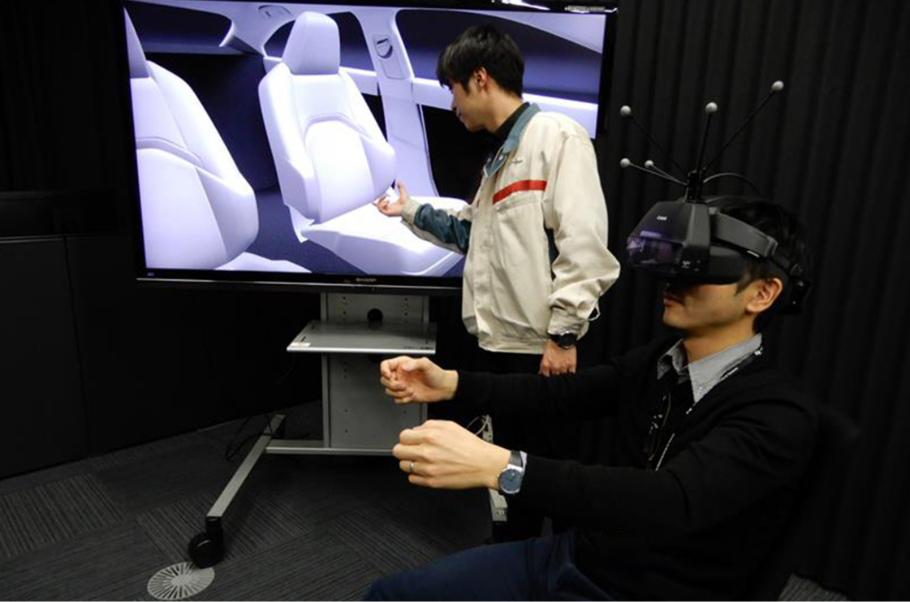 Modeling
Expressing the design in 3D and pursuing beauty of shapes and surfaces by the well-trained hands of modelers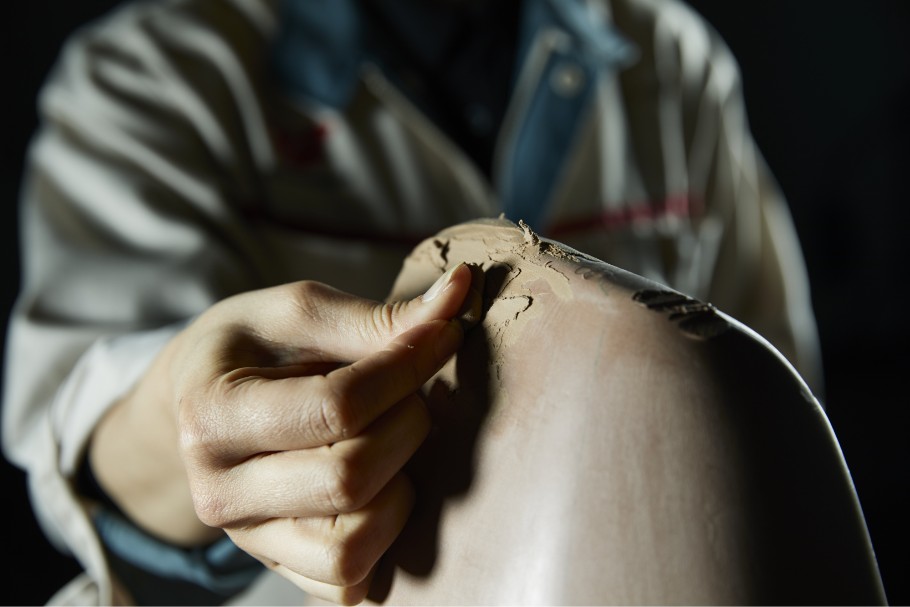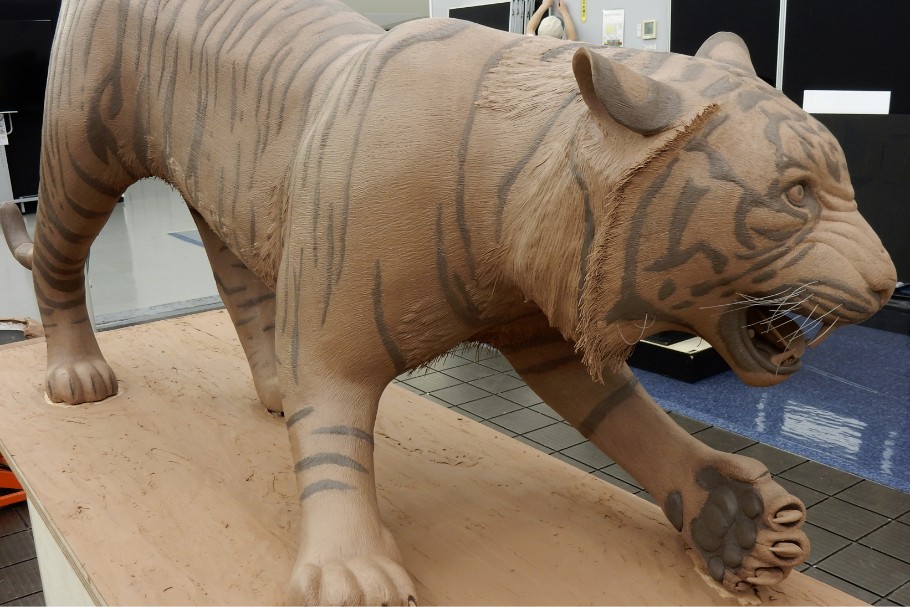 Prototyping
Crafting prototypes that implement aesthetics, usability, and even functionality of the design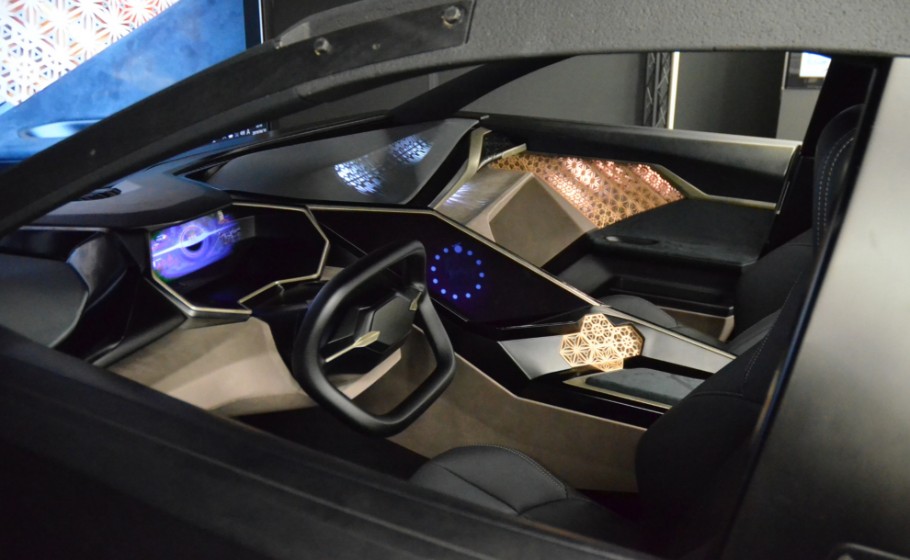 Studio Locations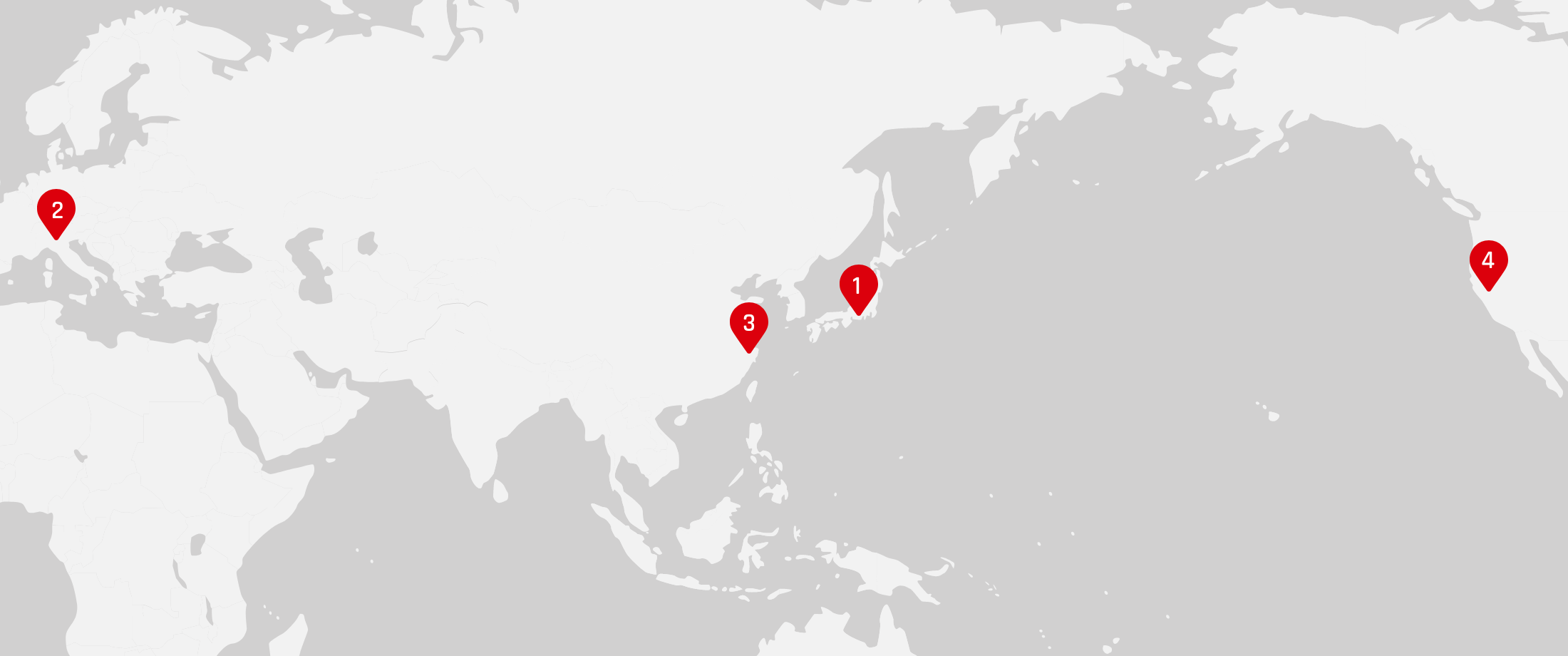 1.

Japan

TOYOTA BOSHOKU DESIGN
88 Kanayama, Kamekubi-cho, Toyota-shi, Aichi 470-0395, Japan

2.

Italy

MILAN DESIGN BRANCH
Via Morimondo 26, 20143 Milano

3.

China

TOYOTA BOSHOKU CHINA CO., LTD.
R&D DESIGN
No.169 Yiwei Road, Waigaoqiao, Pudong New District, Shanghai, 200131

4.

The United States

SILICON VALLEY INNOVATION HUB
101 Metro Drive, Suite 370 San Jose, California 95110
Concepts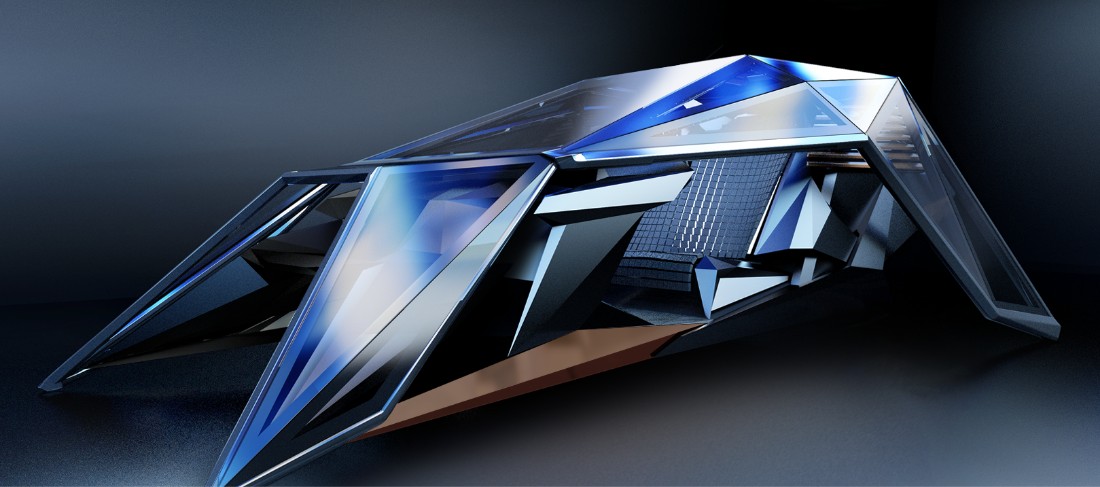 Placing the focus squarely on humans, these interiors constantly adapt to conform to the driver's and passengers' needs.
This connection of human and vehicle allows occupants to experience an entirely new type of mobile space.
Seat surface consists of 630 pieces of blocks transform to fit each body shape.
Built-in sensors in the seat detect your breath to activate the car by syncing with it.
*

VODY: A coined word that combines VOID (space) and BODY, and this means a space that is completed by synchronizing with a human.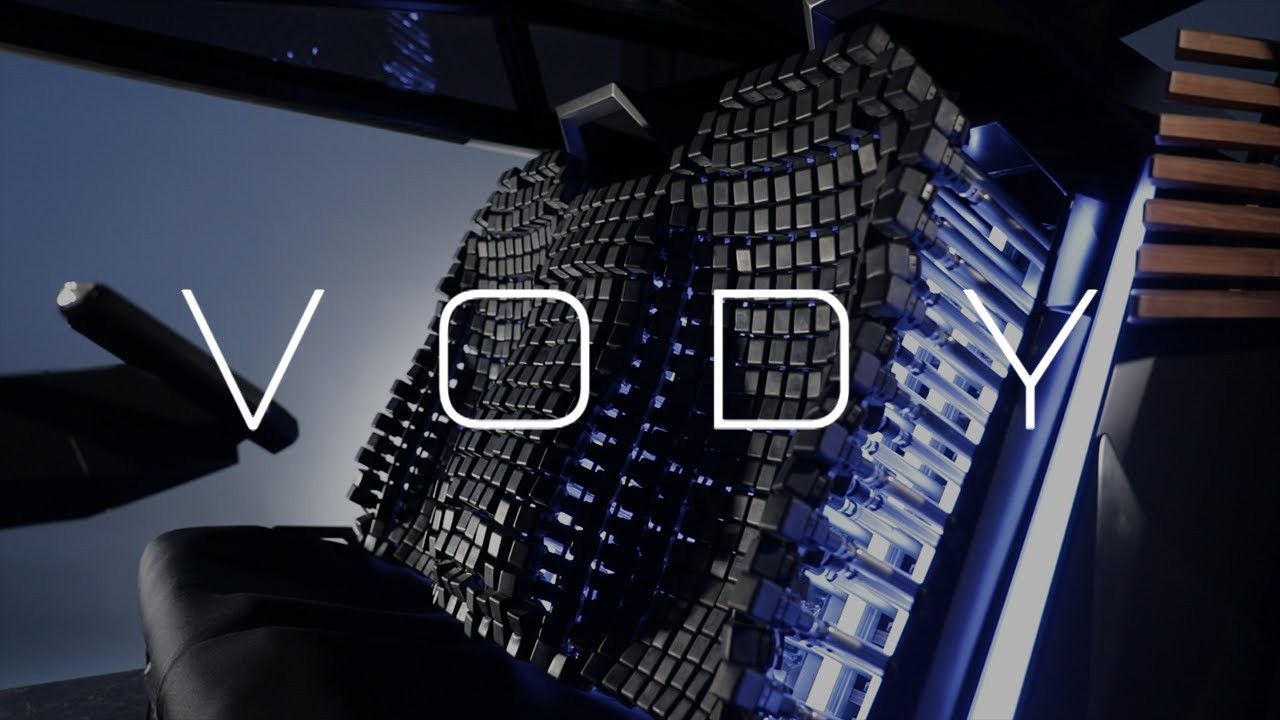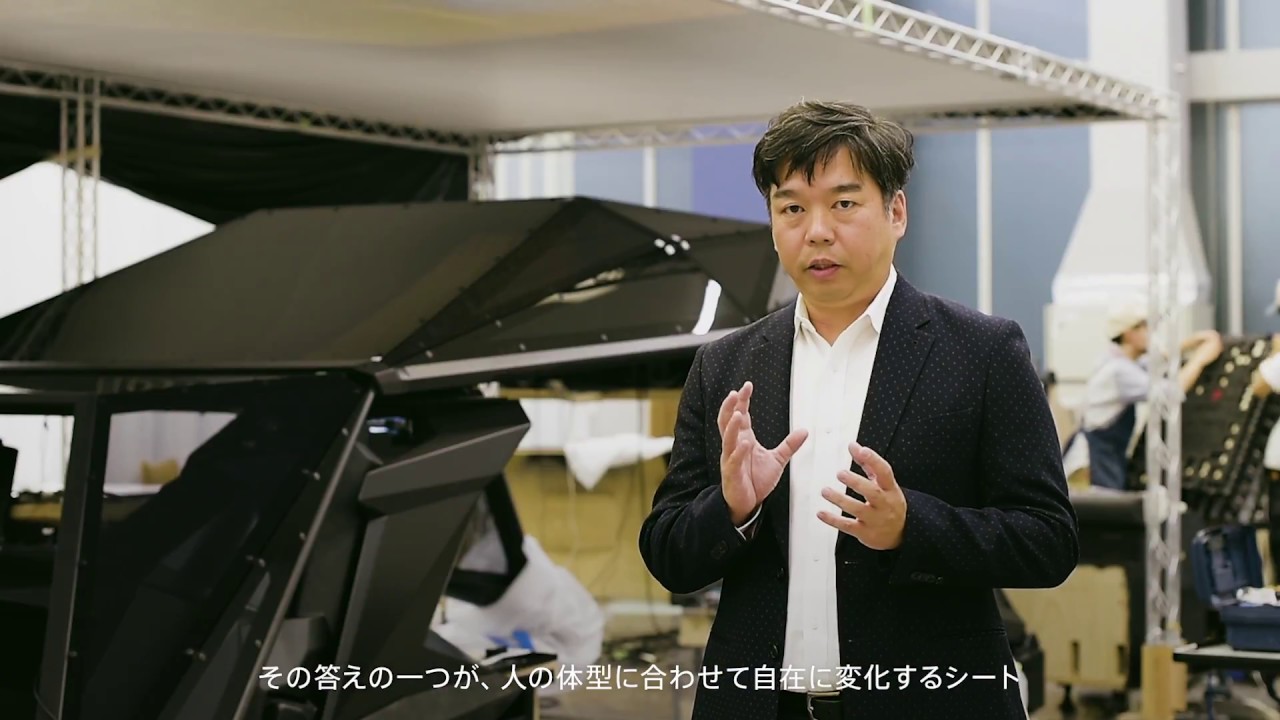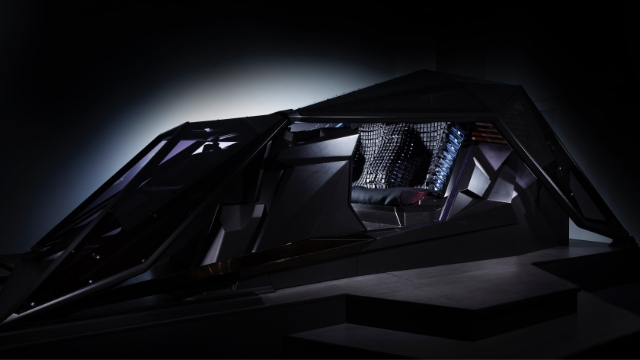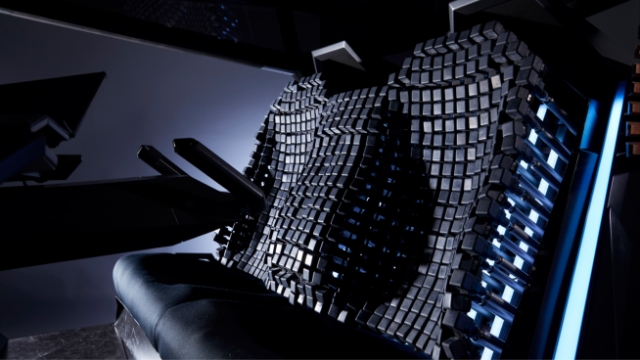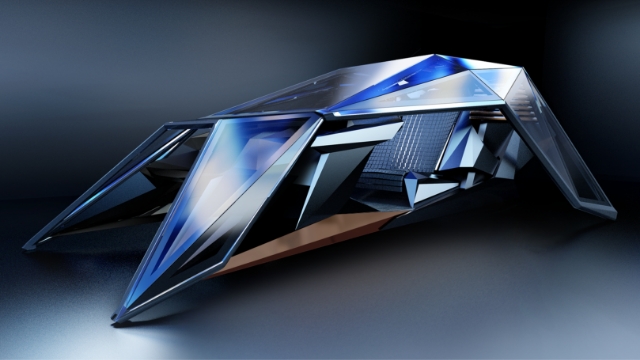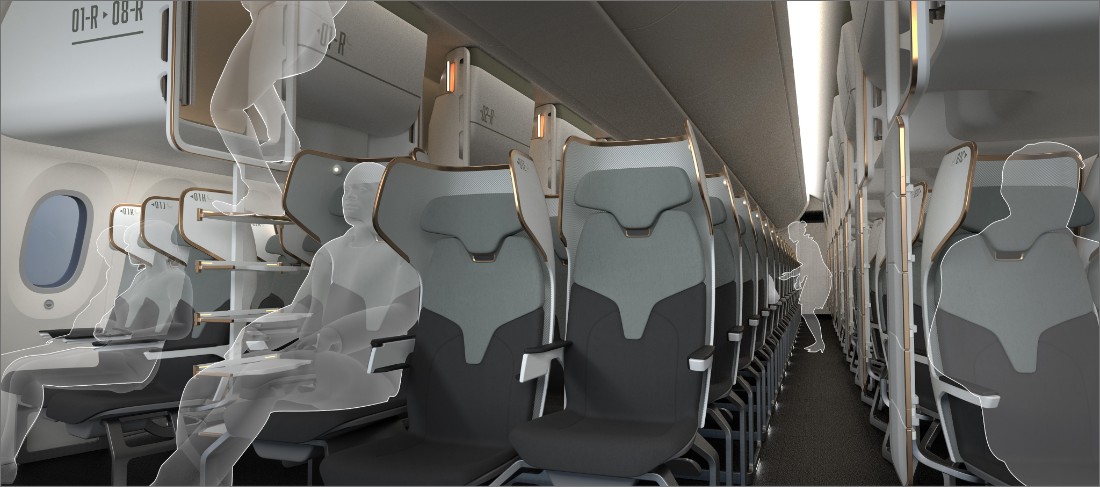 CLOUD CAPSULE CONCEPTAVIATION CONCEPT FOR CRYSTAL CABIN AWARD 2021
Cloud Capsule, inspired by Japanese capsule hotels, features capsule beds above the window seats so that economy class passengers will be able to enjoy their flights in a safer and more comfortable manner. It allows passengers to have their own private space in which to relax or to focus on work. The capsule is used when the aircraft is in the cruising altitude, and it can be purchased in addition to the economy class seat, to allow the passenger to have more relaxing experience in long international flights. To offset the lack of overhead luggage space, the seats are designed with higher sitting position and allow the carry-on bags to be stowed under the seats.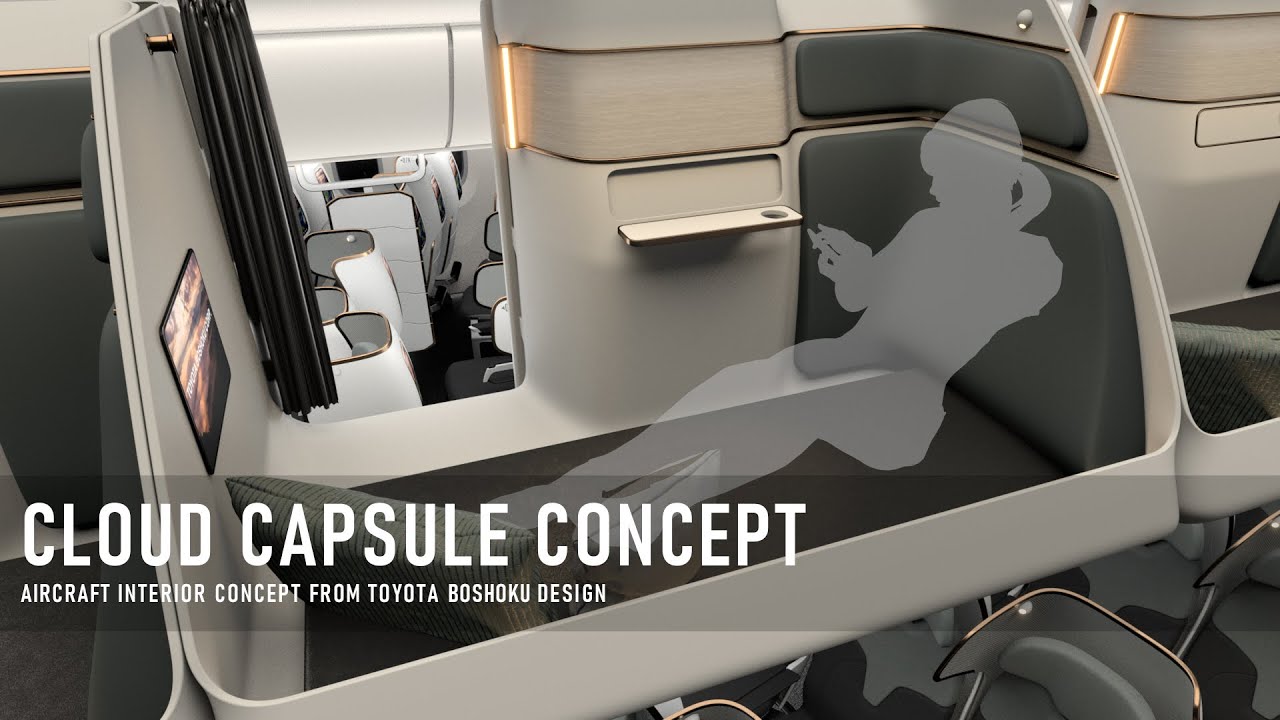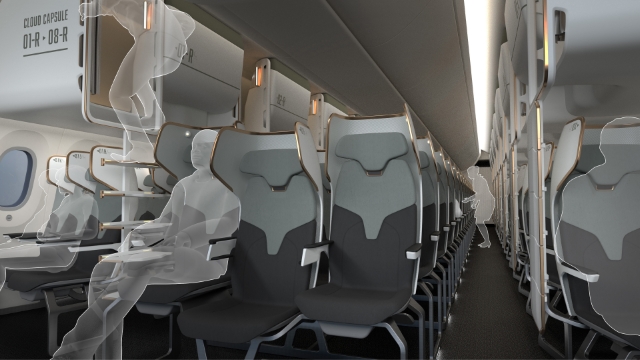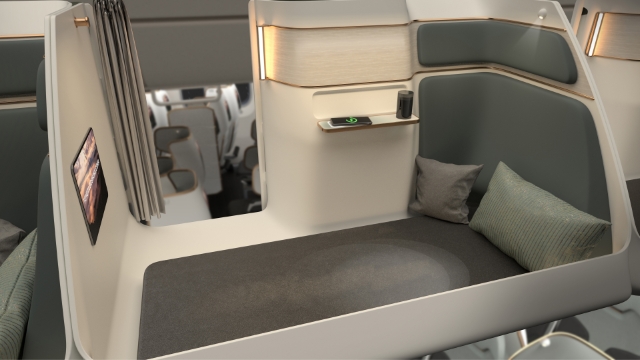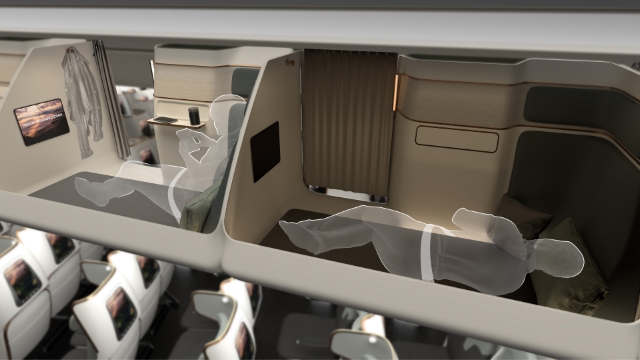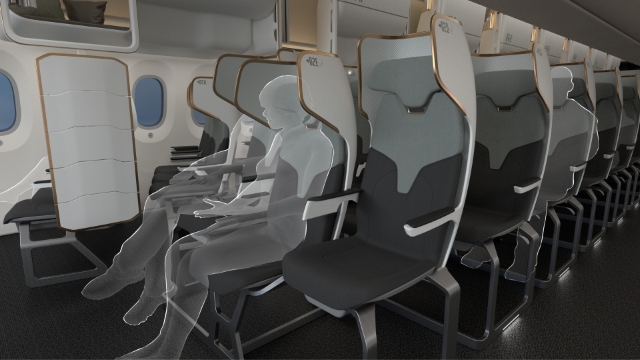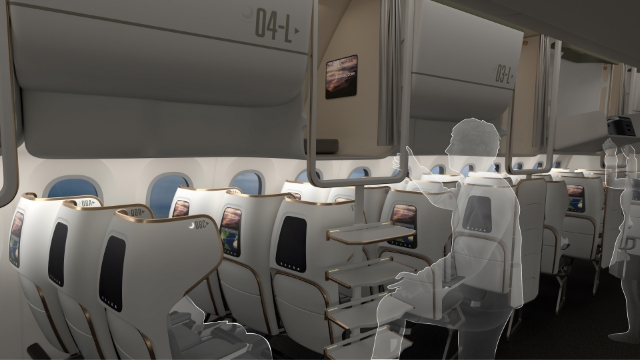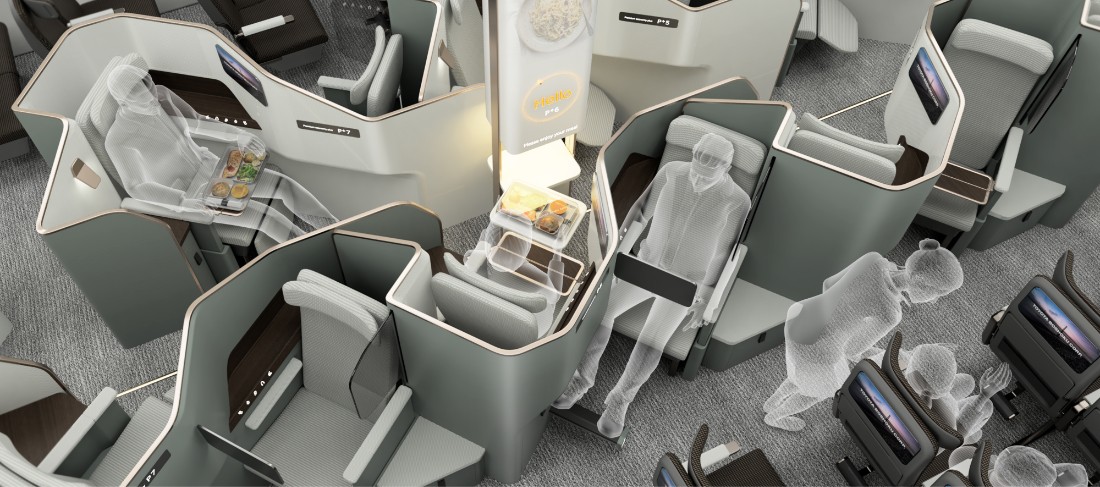 POSITIVELY ECONOMY CONCEPTAVIATION CONCEPT FOR CRYSTAL CABIN AWARD 2021
In Positively Economy concept, three travel classes are installed in a single passenger cabin. The window seats are economy class, while the center seats are the Premium Economy or the Premium Economy Plus seats that offer more privacy and are located so as to face an aisle, much like more expensive business class seats. Also included in the concept are other features that could make their way into aircraft design in the near future, such as in-flight meal service carried out by autonomous robots.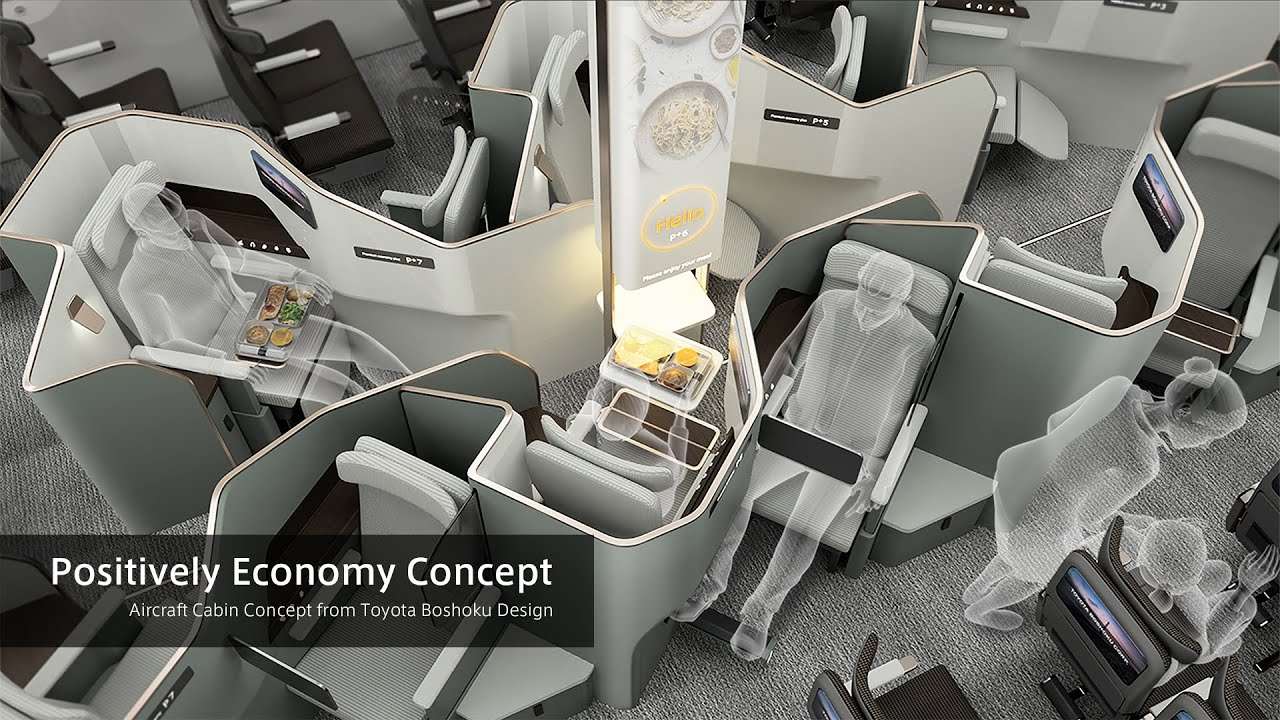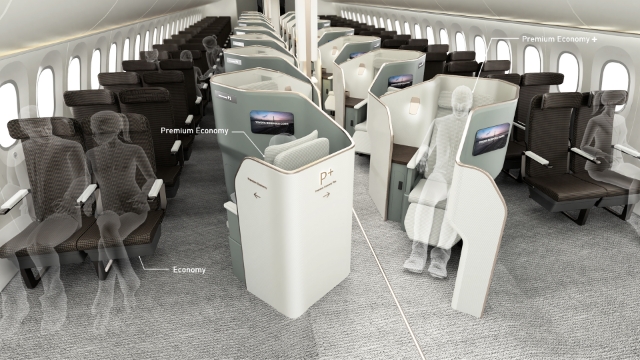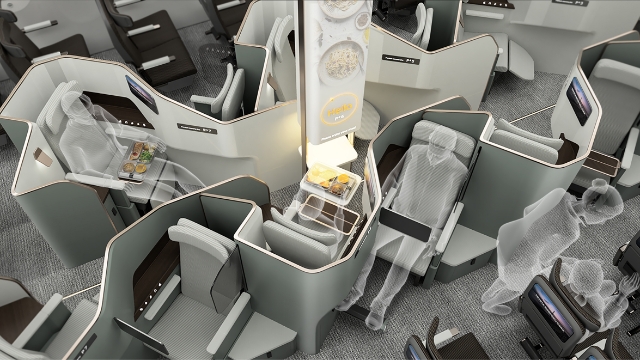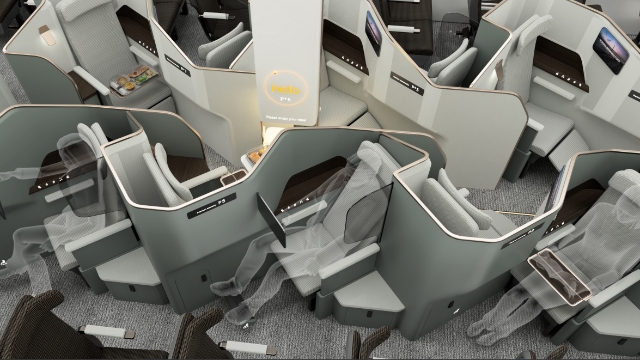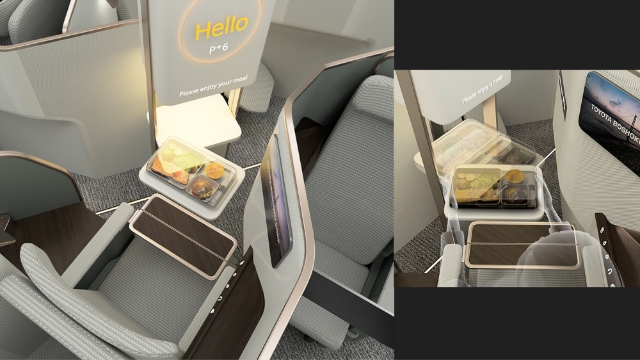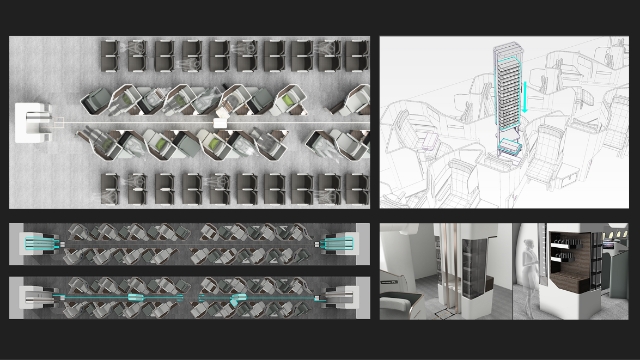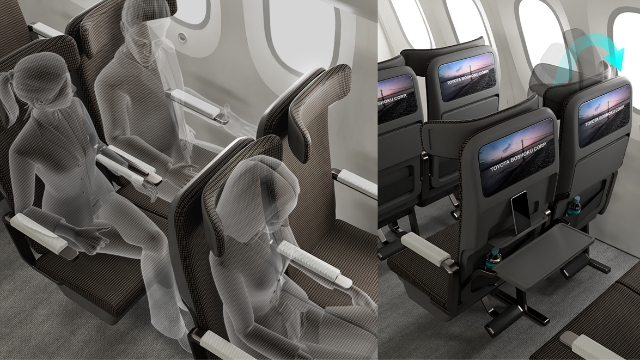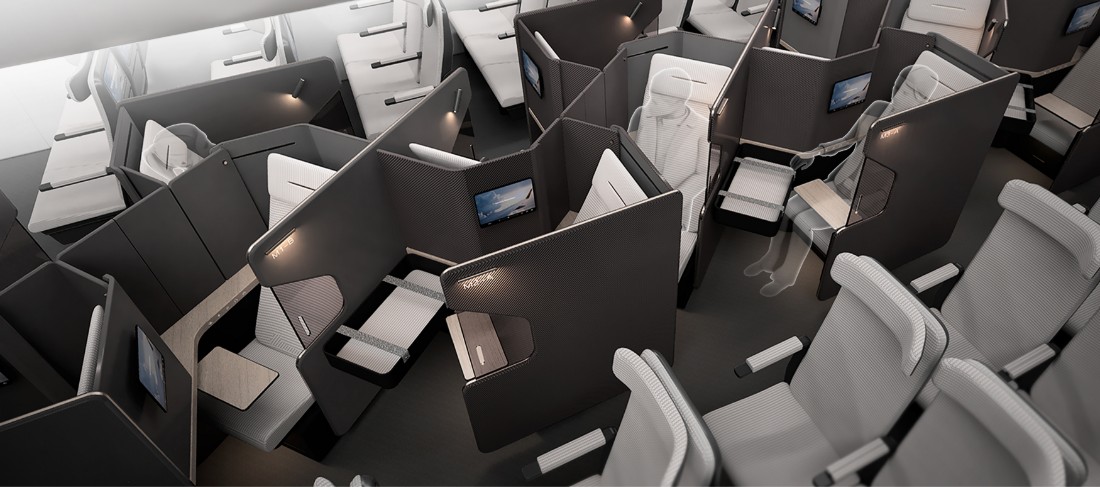 LAYERED RHOMBUS CONCEPTAVIATION CONCEPT FOR CRYSTAL CABIN AWARD 2021
Layered Rhombus is a concept that provides passengers with a premium flight experience with efficiently arranged economy and premium economy class. The premium economy seats consist of connected module of four seats and it can be extended flexibly according to the cabin size. This module is located in the middle section of the cabin, with each seat positioned diagonally to each other. This new seating arrangement provides enhanced privacy while providing aisle access to all. The center partition can be moved flexibly to offer variety of user experiences.