CES 2023
As the evolution speed of CASE and MaaS accelerates and customer needs for mobility change rapidly, Toyota Boshoku aims to be the "interior space creator" leading the creation of new value in Mobility spaces. We will propose two interior concepts based on autonomous driving for the future mobility interior space solution for the MaaS community.
CES Booth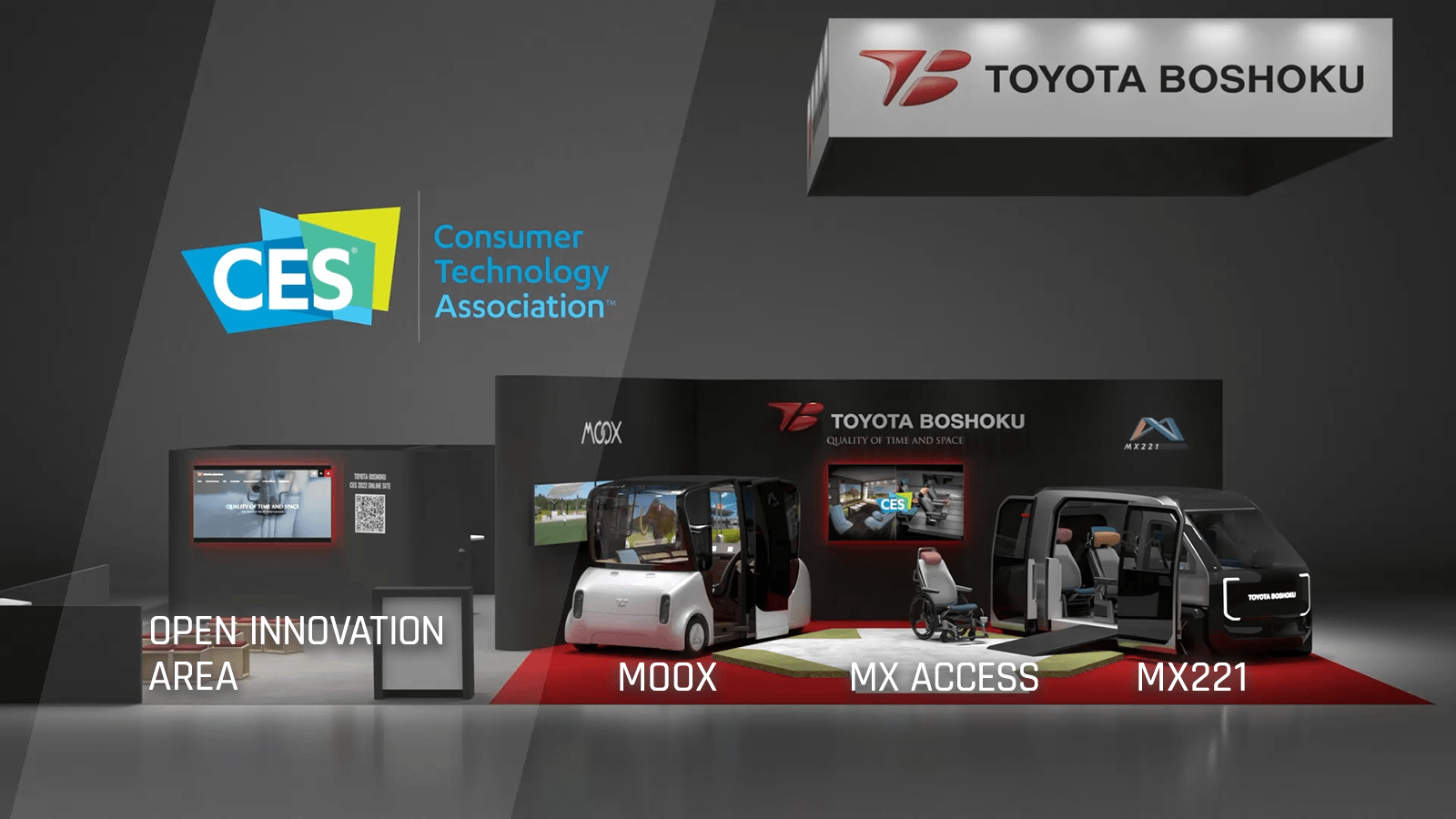 MX221
" DIVERSATILITY "
This interior space for rideshare mobility is designed for use in urban areas with automatic driving level 4. We provide new values with Versatile Space to suit diverse users and through six advanced systems that stimulate the 5 senses of the occupants.
MOOX
This interior space is used for various services with autonomous driving level 5. We provide a virtual tour experience that utilizes AR (Augmented Reality) over the car windows with a transparent display and devices that stimulate the human senses for enjoyment.